Description
End Table & Side Table Dog Crate
In any number of homes throughout the United States, families gather in the living room to catch up on the events of the day, watch movies, and play board games. And of course, that family dynamic just isn't complete with the presence of our precious pets.
Of course, as much as we love our dogs, many pet owners prefer to keep their four-legged friends off the couch. The floor is an option, but that isn't very comfortable for a dog over long periods of time. And understandably, most families don't keep ugly metal dog crates in their living rooms. There is a much better option for your fur baby – and that option is a Wood Dog Crate End Table.
Replacing the wasted floor space occupied by most dog crates, this wood pet furniture is a functional and beautiful piece of living room furniture, matching your décor. Available in oak or maple wood with numerous stain options, you can give your canine a comfortable place to lay while including him or her in family activities, or even you need to go out.
For maximum comfort, consider purchasing the pet mattress add-on, designed to fit perfectly within the crate.
If functionality is your primary concern, consider adding a lift up top to offer your family additional storage. Just to be sure to keep a few goodies on hand for your fur baby when he or she obediently enters the side table!
Assembly is a breeze, and if you select the addition of a perfectly fitting plastic pan for the interior, cleanup will be, too.
Your pet will be proud of his or her stylish new digs. And you will be proud of the quality, Amish crafted piece of furniture included in your home's interior.
Lift Up Top For Storage Option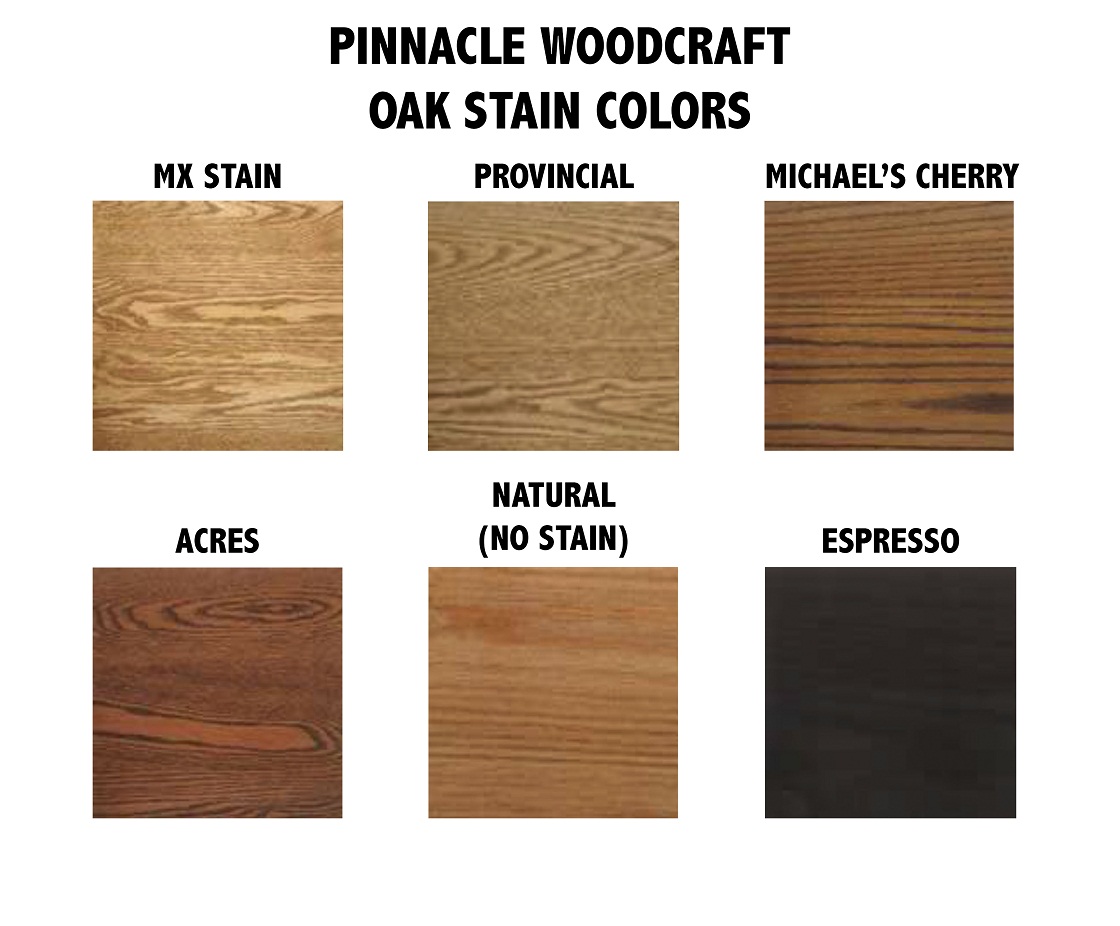 But you don't have to worry about that anymore, because you can scrap the metal – there's a perfect solution.  Imagine your guests' surprise when they discover that your handcrafted Amish end table is actually acustom wood dog crate. It's an heirloom-quality piece of beautiful furniture and a comfortable, safe and private home for your pet – what a conversation piece!  You should be able to spend all the time you want close to your dog, without sacrificing your décor– Pinnacle Woodcraft makes it possible with high end solid wood pet furniture that's practical, customizable and unique.  Enjoy easier cleanups and offer a more comfortable space to your pet by adding a custom-fit protective pan and and a comfy 3 inch thick therapeutic mattress  for your dog in your wood dog crate, because even the little things make a big difference – for both of you.
Solid wood end table– oak or maple 16 choices of finish – 10 in  oak wood and  6 in maple wood.
Easy to assemble with our patented quick-connect fasteners (included)
Saves space, looks great and lasts a lifetime.  If an even more natural look would better suit your décor, you should check out our unique Amish wood dog crate end table with log-style corner supports.
2 sizes comfortably and safely house all but the largest dogs
Medium – 23" w x 29" l x 24" h Outside dimensions
18" w x 24" l x 23" h Inside dimensions
Large – 25" w x 34" l x 24" h Outside dimensions
20" w x 30" l x 23" h Inside dimensions
Small 12 x 20 x 23″ H Inside 16 x 24 x 24 H Outside
Medium 18 x 24 x 29 23 x 29 x 24 H Outside
Large 22 x 30 x 24 27 x 34 x 24 Outise
Entertainment center without drawer Extra large 24 x 36 x 27 inside 28 x 40 x 28 outide
with drawer 24 x 36 x 27 28 x 40 x 36
Entertainment center Jumbo with out drawer 27 x 42 x 30 32 x 46 x 31
JUmbo No available unless they pickup here or get local shipping or contact us.